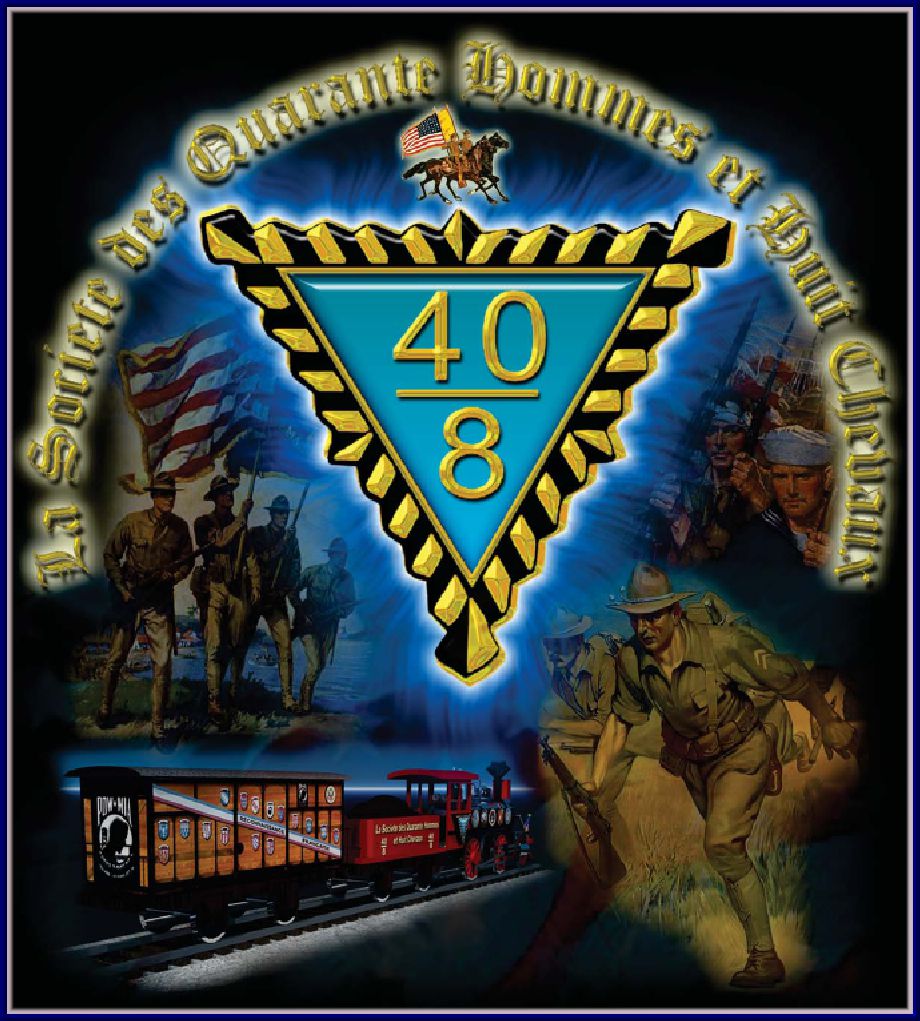 OUR 1920 FOUNDERS WERE VETERANS OF W.W.I. FRANCE 
During the First World War, French boxcars carried American Doughboys to the front.  These wartime boxcars, which held either 40 men or 8 horses, were emblazoned with a "40/8"; a symbol readily understood by American veterans of that era.  Today our organization's titles are in French and we meet in symbolic W.W.I. train depots, in grateful homage to the sacrifices of our Doughboy founders and indeed to honor all Americans who yet serve. — We are most commonly known as "La Societe" or simply "The Forty & Eight".
Membership in La Societe is by invitation from a current member.  You must be active duty military or honorably discharged military.  
We are looking for veterans who are interested in working our charity programs such as: 
Americanism (Flags for 1st Graders), Nurses Training Scholarship, Child Welfare and Youth Sports!
If you are interested in becoming a member please contact David Knutson
You will be given a point of contact in your area who will meet and interview you.  It is up to that person to invite you into their local Voiture.